Maximize your investment in CTV advertising
With US media spend in Connected TV (CTV) advertising expected to reach $27.47 billion by 2025, it's evident that this quickly growing channel presents marketers with a breadth of opportunity to boost brand awareness and sales. But how can marketers ensure that their investment in CTV advertising is truly driving value for their brand?
Croud's guide to CTV advertising explores how advertisers can successfully integrate CTV advertising into their digital strategy.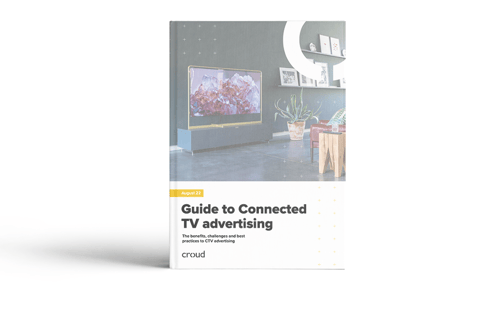 Download Croud's guide to:

Understand the difference between CTV and OTT

Explore the benefits of CTV advertising and why marketers should invest in this channel
Discover the key challenges advertisers face when implementing CTV into their digital strategy
Find out how Croud is leveraging CTV advertising for clients
To learn more, download our guide or get in touch.